Fraudsters contact victims to inform them that they have won a prize and ask for money/information to process the same.
Stop
Participating in dubious lucky draws
Responding to messages saying you've won when you haven't participated in the first place

Think
If the call/email is genuine, why would caller require your information? They should already have it.
Why does the call require you to pay fees for getting the prize?
Did the caller address you by name or simply mentioned "Sir/Madam"?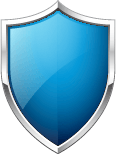 Protect
Never share your personal details with anyone, it can be used to take money from your account or card
If you suspect that your personal details have been compromised, report it immediately to your bank