You might receive messages or calls from people who impersonate as staff of bank, police, government departments, courier companies or telecom providers etc. They want your personal details to commit fraud.
Stop
When you receive messages or calls asking for:
Your account number, E-ID number, email ID or bank name etc
One Time Password (OTP) sent by your bank

Think
Did the caller tell you from which bank they are calling or they are simply stating they are calling from "your bank"?
Did you leave any message on the social media page of your bank recent- ly and could the caller have seen that message?
Why would caller need your confidential OTP sent by your bank?
Is the call coming from a mobile number, why would they not call you from landline?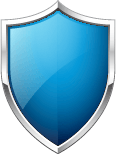 Protect
Your bank would never ask for your personal details in such manner
Never share One Time Password (OTP) with anyone, they can commit fraud if they have it
If you suspect that your personal details have been compromised, report it immediately to your bank