UAE Banks Federation Launches Its First Threat Intelligence Sharing Platform for Banks in the UAE
Back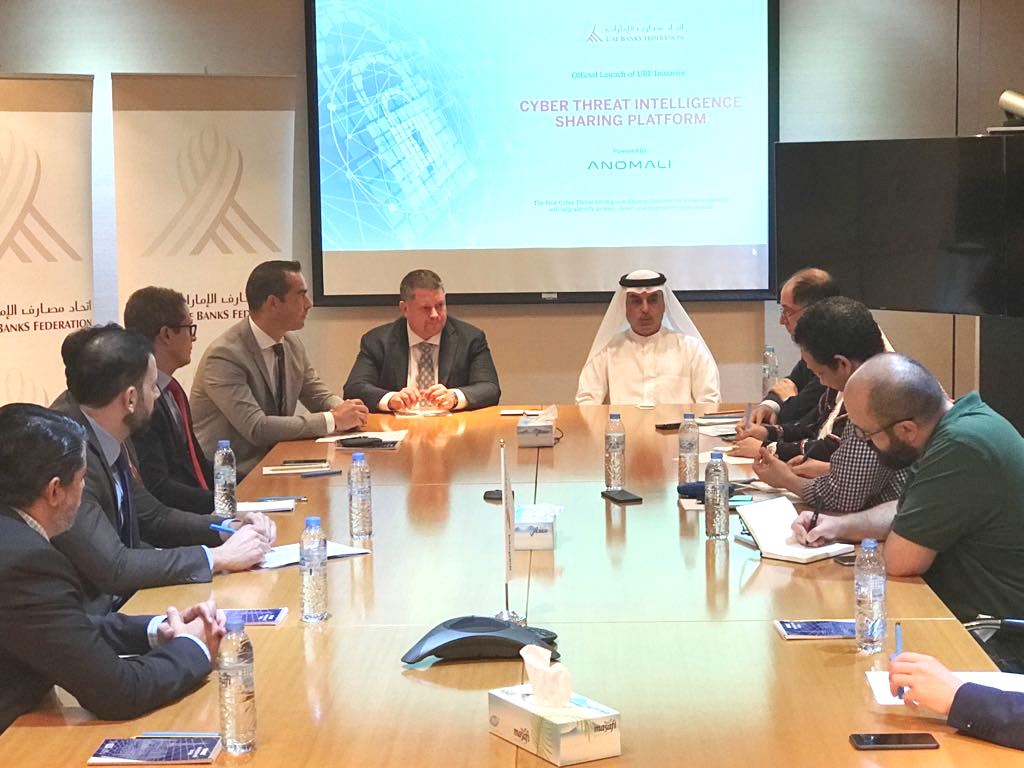 13 founding banks to share cyber security intelligence in new UBF-ISAC, powered by Anomali ThreatStream


The UAE Banks Federation (UBF), the professional representative body comprising 48 member banks operating in the UAE, has today launched its first Information Sharing and Analysis Center (ISAC) in the United Arab Emirates (UAE), powered by Anomali, provider of market-leading threat intelligence platforms. It will initially bring together 13 banks' cyber security data in Anomali's ThreatStream platform. This will aggregate, correlate, and analyse threat data from multiple sources in real-time to support defensive actions.

The new UBF-ISAC lays the foundations for a fruitful relationship, and aims to enhance the understanding of threat intelligence, showcase the value of collaboration, and provide ongoing training. Founding members include HSBC, CBD, ADCB, Barclays, CBI, Citibank, ENBD, FAB, Mashreq, Noorbank, SCB, ADIB, and NBF. Professional body UBF and the ISAC are set to grow in a phased approach to encompass all of UBF's member banks.

"We are proud to bring the 2017 Cyber Threat Intelligence Initiative into implementation; our partnership with Anomali to build this platform will allow banks to get quipped with the tools and intelligence to better identify, protect, detect and respond to cyber-attacks. It will help to establish the importance and value of seamlessly collecting, sharing and analyzing data, while allowing for anonymous reporting. Together, we can then reduce sensitive data exposure and make more informed decisions and investment strategies," said H.E. Abdul Aziz Al Ghurair, Chairman of UBF.

The ISAC is powered by Anomali's ThreatStream platform, which helps to order and interpret the ever growing amount of threat data available to organisations from internal and third-party sources. It aggregates threat intelligence, enriches and dedupes it, removes false positives, and builds clusters of relating information. As well as streamlining threat information sharing and collaboration, the ISAC will enable members to apply context to intelligence, where breach details shared quickly could mean the difference in someone else being attacked.

"We're excited to enter this first of its kind partnership. The UAE is the financial services hub for the Middle East and it's essential that it takes the lead in embracing threat intelligence sharing," commented Jamie Stone, VP EMEA at Anomali. "The Middle East has seen a sharp uptick in cyber-attacks recently, so the adoption of new, technologically advanced processes is paramount and sharing intelligence bolsters defenses exponentially.